The past few months have been really busy, as summer always is, what with exams and me starting to work on my thesis. So I haven't been crafting much, but I saw
this link
on Pinterest (as you do), and I just HAD to do something similar. I've been meaning to update my bedroom furniture for a while now, so I picked my night table to experiment on.
I used a completely different kind of sheet music for each drawer - pages from a hymnal that I got in a Craftster swap, sheet music that I got from another swap, and a couple pages from an old solfege book from my music-learning days.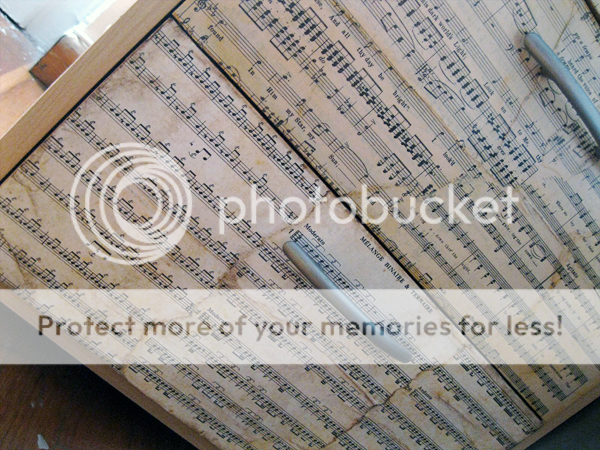 I dismantled the drawers of my night table, then I tore up the sides of the pages and crumpled them up a little, glued them on the drawers, and when they dried, I used watercolors to make the pages look even more aged and yellowed.
Here is a close-up of the middle drawer, made with the pages from the hymnal.