I haven't updated in
ages
. I've been incredibly busy with school, and most of my crafting has been for swaps over at Craftster, so I can't reveal anything yet, since my partners haven't received :) I am also working on a rather big project for a friend's birthday.
In the meantime, here's a quick little "craft" I did yesterday!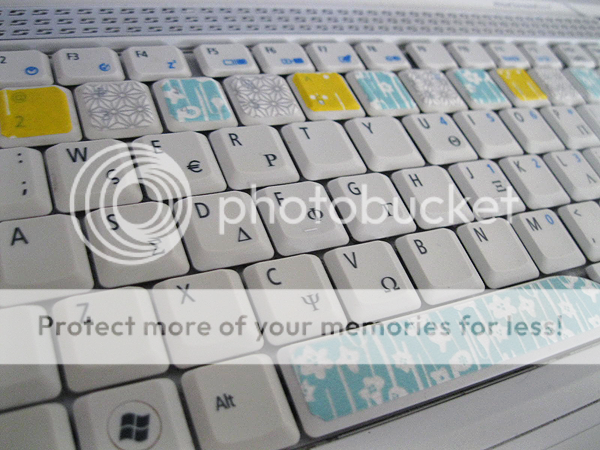 I saw
this amazing post
by
Kira
and I was in love. How adorable is that keyboard! So I checked out
Le Box Boutique
on Etsy (they are really great, they have a huge variety of gorgeous tapes, and they're really affordable), and an amazing friend of mine bought me a few rolls of tape from them.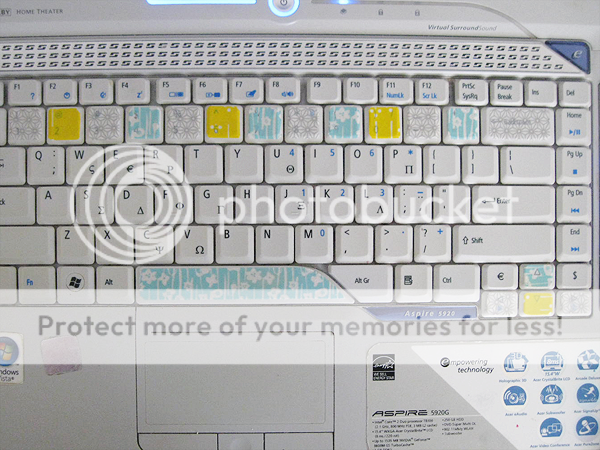 Mine is a little more subdued, as you can see. I think I'll leave it as it is and not put tape on the rest of the keys, because I quite like the simple, clean look of it now. I might decorate the caps lock and enter keys, though.